What Is Sri Lanka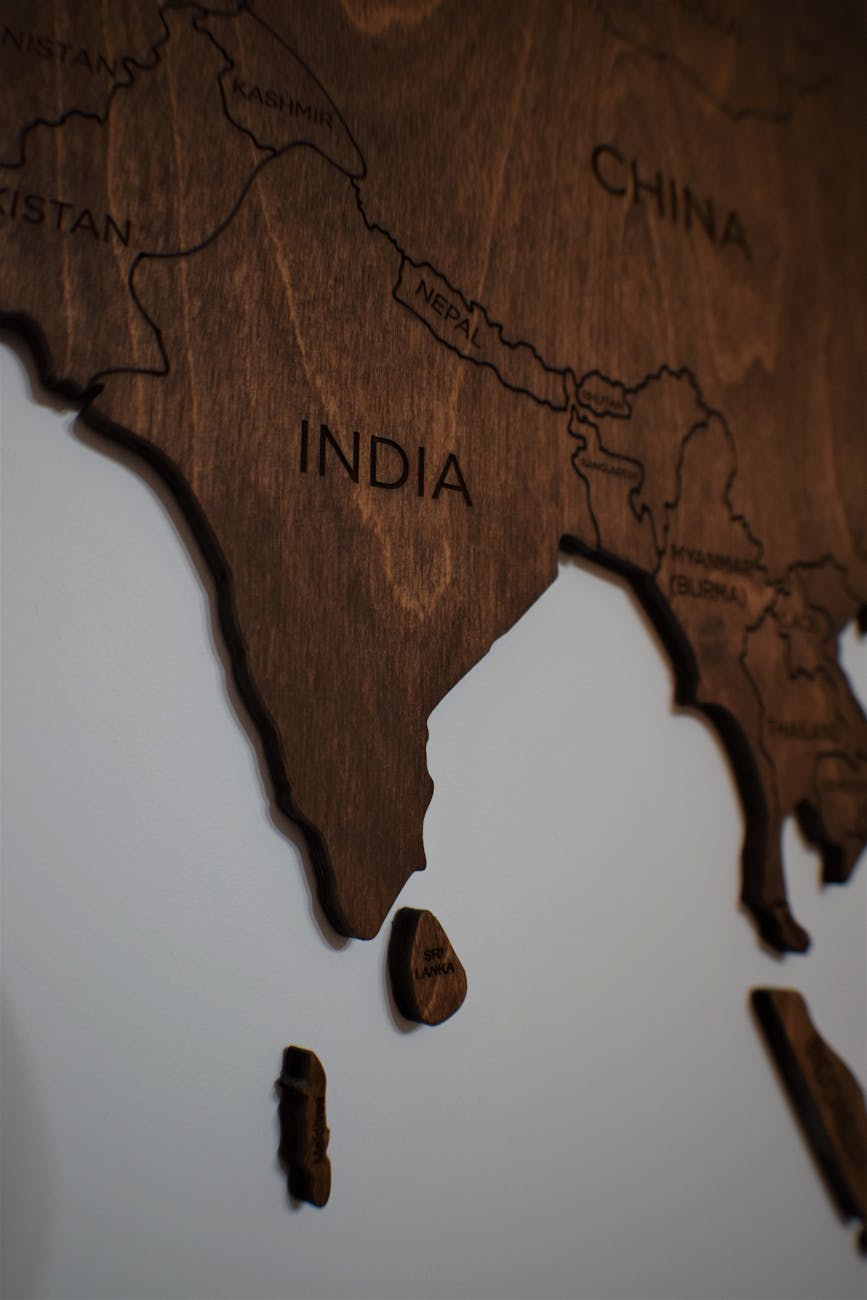 Sri Lanka, formerly Ceylon, is an island country lying in the Indian Ocean southwest of the Bay of Bengal and southeast of the Arabian sea. It separates from peninsular India by the Palk Strait. It has a maximum length of 268 miles (432 km) and a maximum width of 139 miles (224 km).  The Capital of Sri Lanka is Sri Jayewardenepura Kotte, but Colombo is the commercial capital Government Republic. Sri Lankan Rupee (LKR) is the currency of Sri Lanka. It has a population of 20,064,776 (July 2006 estimate). The Languages in Sri Lanka are, Sinhala, Tamil, English (official) and the Religions are Buddhist 70%, Hindu 15%, Christian 8%, Muslim 8% (1999). "the pearl of the Indian ocean" is another name for Sri Lanka which used in history.
History of Sri Lanka
              History of old-Sri Lanka Mahavansha has a continuous written history of over 2550 years. And is mentioned in several ancient Indian texts. One of the most famous is the Ramayana about old-Sri Lanka. According to it, in which, the island, called Lanka was the fortress island of King Ravana. Sri Lanka had many names for centuries. The Aryans arrived in Sri Lanka at the end of the 6th-century BC.probably came from northern India and they mixed with the locals to form a Sinhala ethnic group. according to the history of old-Sri Lanka, Buddhism introduced from the middle of the 3rd century BC.  And a great civilization developed in cities such as Anuradhapura (reign from 200 BC to 1000 AD) and Polonnaruwa (from 1070 to 1200).
             Other notable but relatively more recent kingdoms are the kingdoms of Dambadeniya, Yapahuwa, Gampola, Kandy, and Jaffna. Partially occupied by the Portuguese in the 16th century and by the Dutch in the 17th century, the island of the coastal parts ceded to the British in 1796.  And Old-Sri Lanka became a British colony in 1802. The entire island was ceded to the British in 1815 Like Ceylon. and it became independent in 1948; the name was changed to Sri Lanka in 1972. In May 2009, government military forces defeated the separatist Tamil Tigers movement. And they ended a brutal 26-year war that began in 1983, thus opening a new chapter of his history.
Culture of Sri Lanka
             Theravada Buddhism plays a major role in shaping the Sri Lankan way of life. It affected the culture of Sri Lanka to a great extent. The influence of Buddhist philosophy on the culture of Sri Lanka is mainly strong in the southern and central regions of Sri Lanka. The European influence on the culture of Sri Lanka had a lasting influence. Through customs, language, religion, and the still-prevailing Roman-Dutch law, they encapsulated Sri Lankan culture with a twist of their own beloved European cultural elements.
             The Culture of Sri Lanka and Festivals in Sri Lanka, the festivals celebrated in Sri Lanka add color and vigor to Sri Lankan culture. The main festivals in Sri Lanka are Sinhala and Tamil New Year, Vesak festival, Diwali, Thai Pongal, and Ramadan. These festivals show various interesting aspects of Sri Lankan culture. Mainly because these festivals are festivals of a multi-ethnic society. Variety and diversity, therefore, characterize Sri Lankan festivals.
              Sinhala and Tamil New Year Sinhalese and Tamils celebrate this in April. This is a Sri Lankan harvest festival when the sun shines from the house of fish to the house of Aries. It is an astrological reality. Essentially religious observations take place. Traditionally, an auspicious time used for various activities. The type of food has a dynamic and culturally significant role. Various sweets endemic to Sri Lanka are made, shared, and enjoyed. Elders are honored by worshiping them. In fact, we see Sri Lankan hospitality at its peak at these festivals. Various traditional games are organized.
             You can also see traditional cart races, playing drums, dances with so many exciting games climbing the fat pole, pillow fights, eating buns, the blind man hitting the pot, etc. Forget past anger, disagreements, etc., and making peace between people is seen as a cultural entity that is done by offering a betel leaf.
              Vesak Festival This is mainly a Buddhist festival. The birth, death, and enlightenment of Lord Buddha are celebrated in this festival. What is culturally important for tourists to feast on are the lanterns and the Vesak panadol. During the Vesak festival, you can see various religious activities.
              Diwali Festival This is celebrating by Hindus in Sri Lanka. It is a festival of lights and an important occasion for religious celebrations. They make various traditional treats for this festival. Lighting lamps have a central role in their festivities. Diwali also is known as Dipawali, Dewali, Deepawali in Sri Lanka. Gulab jamun, Ladoo, Halwa, Kheer are the most famous foods in Diwali.
              Ramadan This is a Muslim festival celebrated after the 11 am to 4 pm fast. This takes place between May and June and the days vary depending on the lunar calendar. The fasting period culminates with feasts when they prepare their traditional dishes. Watalappan is an ancient delicacy of the Muslim community in this amazing country. Biryani is therefore a dish with rice, vegetable chicken, and eggs. Also, various sweets such as halwa, boondi, prepared during this festival. Sharing food with neighbors and providing for the poor and marginalized considered another aspect of Sri Lankan culture linked to the Muslim community in Sri Lanka.
              Art, Music, and Drama These areas considered to be specific traits of Sri Lankan culture. We have our own musical tastes, plays, dances, and puppet shows which are a vibrant cultural identity of the culture of Sri Lanka. The hinterland and low country dances in Sri Lanka are breathtaking and add a lot of color and flavor to our Sri Lankan identity. The dance used in various festivals, such as cultural processions, weddings, religious ceremonies, and "Shanthi Karma" (religious performances to heal the sick). They show how rituals and infused costumes into Sri Lankan culture.
              Special cultural competitions the 'Kandy Perahara' - a religious procession with many beautifully arranged elephants, whip dancers, fire dancers, backcountry and bottom dancers, tomtom drummers, etc. tourists. In this procession, the relic of the sacred tooth of Lord Buddha took in Procession. Kandy perahara is one of the colorful festivals in Sri Lanka which has a big tourist attraction. it also called the festival of the tooth.  Kandy perahara held in July and august n Kandy, Sri Lanka. this historical procession is held annually to pay homage to the sacred tooth relic of lord buddha, which is housed at the Sri Dalada Maligawa in Kandy.
              Sri Lanka Martial Arts Appreciates Culture two types of martial arts. These are the "Cheena di" and "Angampora". Customs and Food Sri Lankan customs date back 2,000 years and renowned for their hospitality. Respect for elders is an age-old value in Sri Lankan culture. We see it in extended family systems. Its cuisine is also known for its specific ability to treat visitors' palates to the maximum.
              Sri Lankan food is spicy. Its traditional food is rice pudding and the staple food is rice which can eat with meat, fish, vegetables, salads, etc. People and he clearly came from India. Although things disappear with social mobility, we still see it among people. In Jaffna, the caste system is frowned upon. It could be a malignant influence from our neighboring country India. It said that in Jaffna some families do not even offer a glass of water to the person of the so-called low castes. Marriage and dowry Although in the current context things are changing due to education and modernization, some girls still suffer because they need a dowry to be given in marriage.
              This strictly practiced by some Tamils in Sri Lanka yet. As a result, parents tend to like boys. However, with free education in Sri Lanka, these ideas are changing and there are many educated women and we can see a lot of women employed in our country.
Natural Beauty Of Sri Lanka
          Full of romantic landscapes, moving mountains, lush green tea gardens, and golden beaches, the island nation of this island is simply stunning. there are many more beautiful places in Sri Lanka. There is no shortage of beautiful and impressive natural, historical, and cultural places in the country, each more perfect than the next. From moving Buddhist monasteries and temples to exotic and immaculate places rarely explored, Sri Lanka offers everything that makes your escape memorable! Whether you are traveling with your significant other or planning a family vacation, this country will not disappoint! Take a trip to these most beautiful places in Sri Lanka. Read on for the best Sri Lanka experiences which include amazing places and popular attractions. Before you continue it is important to note that the Covid situation in Sri Lanka is mild.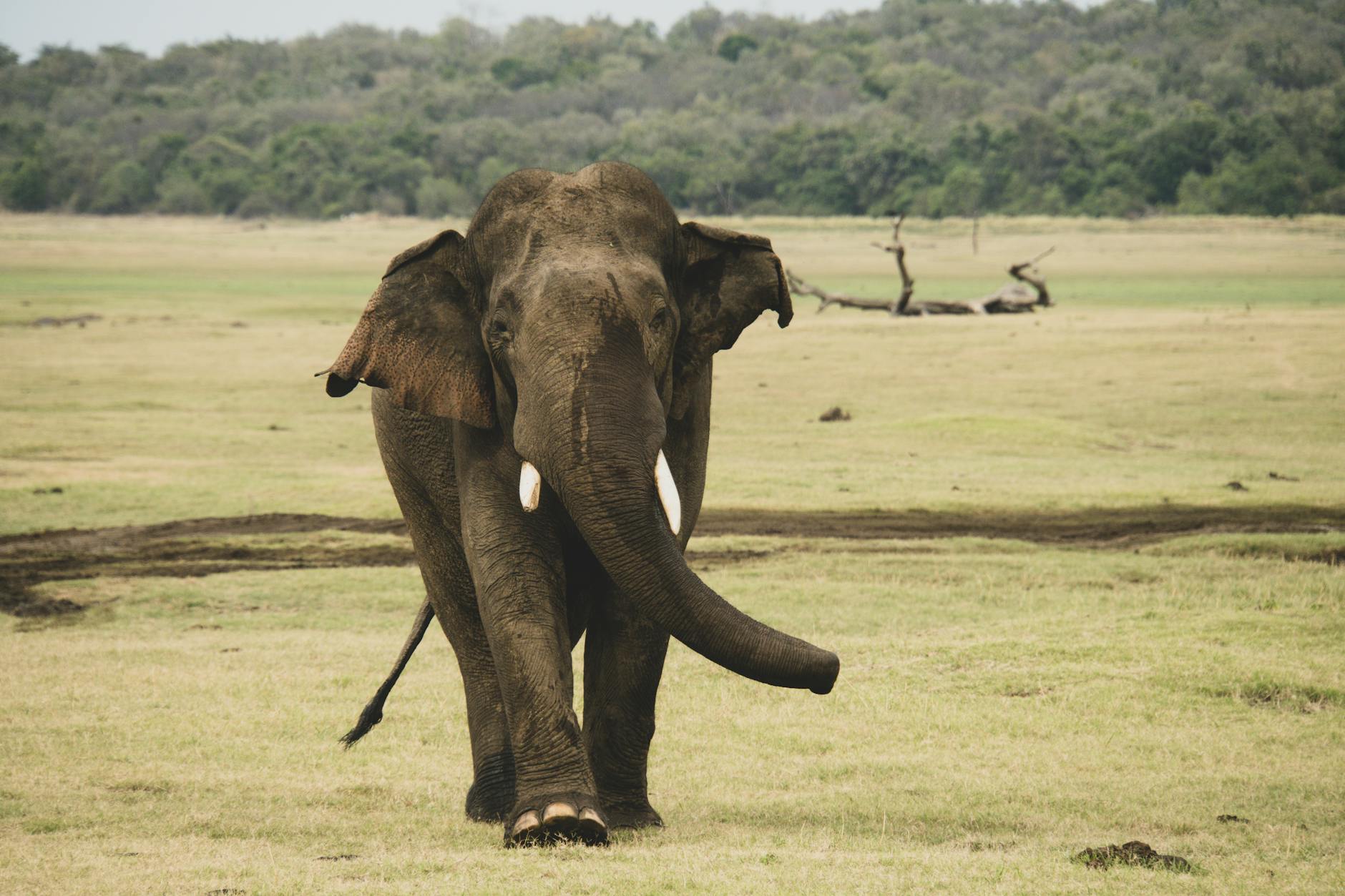 The country has succeeded in containing the virus to a large extent. But booming travel may not yet be open to the country. It is highly recommended to contact the relevant government in order to visit Sri Lanka for tourism.
        There are so many places to visit in Sri Lanka in your lifetime. These are some of the very attractive and beautiful places in Sri Lanka.
1.Hikkaduwa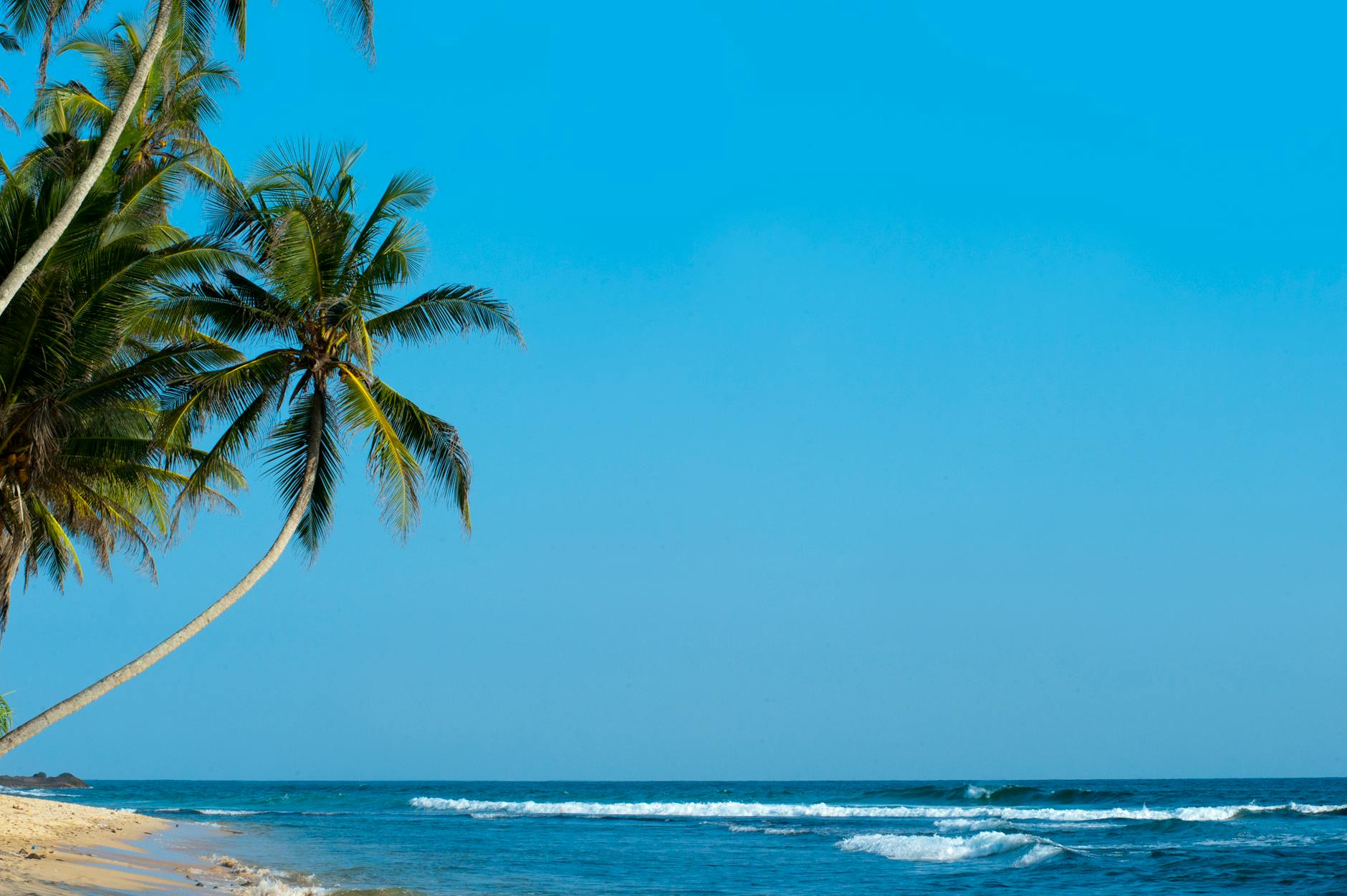 The small seaside town of Hikkaduwa lies north of Galle, along the southwest coast of Sri Lanka. Well-trodden by tourists looking for a slice of sand and a moment of relaxation, the city is full of inexpensive guesthouses, tourist shops, and plenty of cafes and restaurants. It may have lost some of its beauty since tourists started arriving here in the 1970s, but if you want to spend a few days by the sea, this place could be for you.
 2. Ella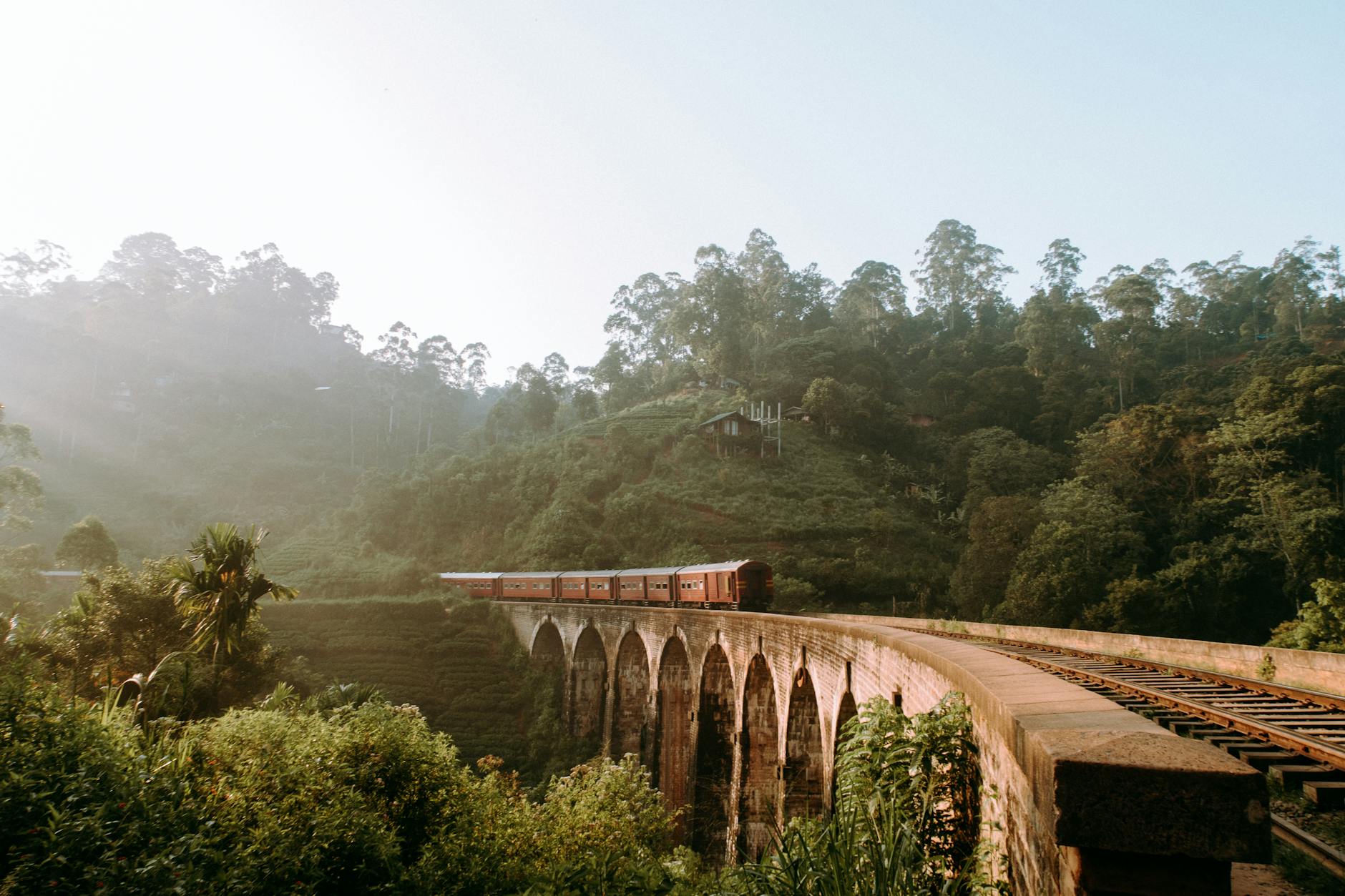 Set in a beautiful setting with forest-covered hills, sweeping valleys, and picturesque tea plantations, Ella is a lovely place to spend time. The train ride to Ella from Kandy is iconic and will take you in a colorful horse-drawn carriage through the lush green hills. Ella herself may be small, but if you like hiking or just relaxing in the peace and quiet of nature, it's definitely worth it. Make sure to walk to some of the nearby waterfalls and temples, as well as to the top of Ella Rock for some amazing views.
3.Sigiriya
             Those who want to become archaeologists need to include Sigiriya as a must-see in Sri Lanka. This ancient city was built on a steep hill with a plateau of nearly 600 feet high at the top. This plateau is called Lion Rock because it can oversee the jungle below. The ancient rock fortress dates back to the third century BC when it was a monastery. Later it became the royal residence. The place can be accessed through the stairs and the room in the lion's mouth. You will also see ponds, gardens, and fountains. Locals believe that the site is the eighth wonder of the world.
4. Anuradhapura
             Anuradhapura is an ancient sacred city that was established around a cutting from the fig tree of Buddha. Dating back to the third century BC, Anuradhapura was founded by the founder of an order of Buddhist nuns. This magnificent city of palaces, temples, and monuments flourished for 1300 years but was abandoned after its invasion at the end of the 10th century. Much like Machu Picchu in Peru, locals were aware of it, but not many others until it was "discovered" by Europeans centuries later. These fantastic ruins have since been excavated and are accessible to the public.
5. Colombo
         Colombo has been the commercial capital of Sri Lanka for over 2,000 years when its great natural harbor made it popular with ancient crafts from Italy to China. It is often referred to as the nation's capital, although the legislative capital is located in a nearby town. Ruled by Portuguese and then British settlers, Colombo is a popular tourist destination. The city perfectly mixes modern shopping malls and skyscrapers with beautiful colonial buildings. A range of architectural styles can be found in the city, with the Hindu temple of Murugan being one of the best.
 6. Yala National Park.
                 Yala National Park is a wildlife sanctuary about 150 miles from Colombo. It has the highest density of leopards in the world, so the chances of seeing them are very high. Although leopards are the main attraction here, they are closely followed by elephants, sloth bears, and crocodiles. The park is divided into five blocks; some of which were reserved for hunters until Yala became a national park in 1938. Be sure to take the time to visit the highly informative visitor center at the entrance to the park for insightful displays on the area.There is no luxury resort that can spoil the scenery, so during the day, it is only you and the beach. The pace quickens at night. Mirissa is the largest fishing port on the south coast and a great place to watch dolphins and whales.
 7. Kandy
                Kandy, the second-largest city in Sri Lanka is the gateway to the central highlands and its tropical plantations where tea and rubber are grown. If you are driving from Colombo, you will pass a rubber plantation on the most scenic road in the country. Kandy was the last capital of the ancient kingdom and one of the holiest Buddhist temples in the world. An important, colorful festival involves wandering around the city. Movie fans may be interested in knowing Kandy's main location in Indiana Jones and the Temple of Doom.
8. Galle
                         Galle's most famous attraction is the 17th-century fort built by Dutch colonists. This fort is located on a promontory overlooking the Indian Ocean and is famous for its architectural style. Galle is considered a model of fortifications. However, the fort is not only another beautiful place. Today, it owns courts and businesses. Galle is becoming an art colony and its former community. Other major attractions include the natural port, the oldest lighthouse in Sri Lanka, the Maritime Museum, the important Shiva Temple, and St. Mary's Cathedral built by the Jesuits.
9. Polonnaruwa
                      Polonnaruwa is the second oldest kingdom in Sri Lanka and is famous for the ruins of this ancient garden city. The ruins of the 12th century are some of the best-preserved in the country. Polonnaruwa is a place where traders of exotic commodities mingled with worshippers in many temples. Start your tour at the Archaeological Museum and then head to the large palace of the well-preserved audience hall. The beautifully decorated sacred quadrilateral is another must-see spot here.
10. Mirissa
               If you want to spend a holiday in a tropical paradise, Mirissa may be the answer to your dreams: swaying coconut trees, beautiful golden beaches, and swaying days in a hammock. There is nothing better than this. This crescent-shaped paradise is famous for having the most stunning sunsets and sunrises in Sri Lanka.